---
November 11, 1921
INTRODUCING OUR COACH
Ladies and Gentlemen, meet Mr. John Young Brown, product of the Cypress Creek section of Crittenden [Union] county, alumnus of Centre College and football coach extraordinary. Mr. Brown also teaches English at Marion High School.
Last summer the Marion Board of Education decided that the football and athletic situation at Marion High School had gone about as low as was polite for a good High schools athletic situation to drop without casualties, so said Board of Education began casting about for a "Caesar", a "Hannibal" all in one. Result Mr. Brown.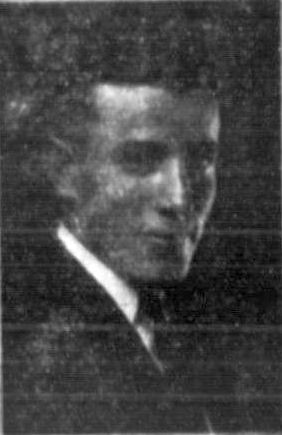 JOHN YOUNG BROWN
Football Coach M. H. S.
The results of Mr. Brown's coaching are very pleasing to everybody except the natives of Providence, Clay, Morganfield and Sturgis. Thus far Marion has already won three times as many games at football as she ever won prior to this time in all time. The record stands six won and three lost. This far Marion has had 101 points scored against her and has scored 179 points on her opponents.
We are informed, reliably or otherwise, that John Y. is but 21 years of age. He has no stature to speak of, being built on Napoleonistic plans. No one would deny that John has personality, that is no one would deny it after having seen how the football team especially and the High School boys generally stick by him. More power to him!
Source: The Crittenden Press. (Marion, Ky.) 1919-Current, November 11, 1921, Edition 1, Image 1 - Chronicling America - The Library of Congress.
[My comments are in brackets.]